Collezioni Looks at Watches and Jewelry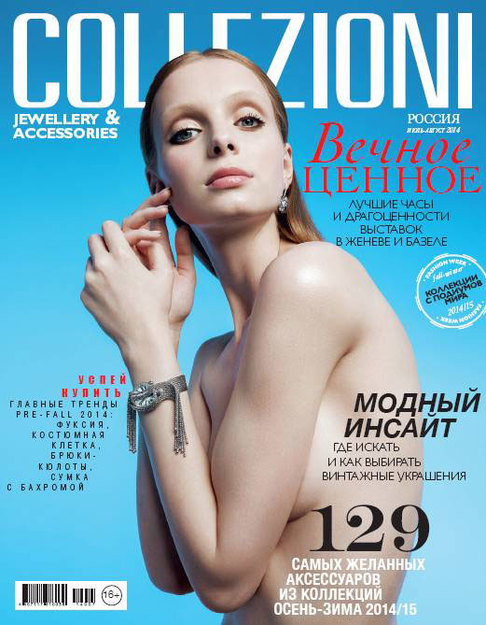 Announcing the release of the summer issue: Collezioni Jewelry & Accessories.
Articles include:
Eternally valuable: the best watches and jewelry exhibitions in Geneva and Basel;
Fashionable insight: where to find and how to choose vintage jewelry;
The 129 most coveted accessories of the fall-winter 2014/15 collection;
Still time for the pre-fall 2014 season's main trends: fuchsia, plaid suits, pantaloons, bags with tassels;
Lisa Armstrong on vintage jewelry;
New "Start-up" column: first installment features Michelle Oh, founder of the Work-Shop venue that brings together young London designers of every stripe
Moodboard by A.W.A.K.E.;
Retrospective: the Donna Karan brand turns 30;
Evgenia Linovich on her Masterpeace brand.
Collezioni: how fashion happens.