Yes! Announces Lyrics Contest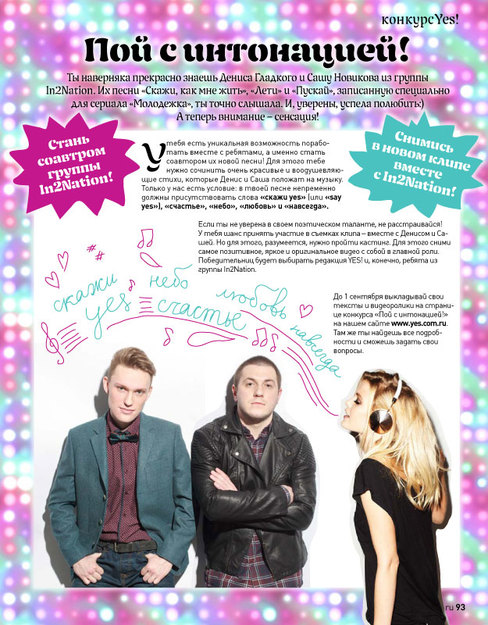 Yes! magazine readers have a unique opportunity to work alongside members of In2Nation, whose songs were chosen for the soundtrack of the Molodezhka television series.
Contest participants must compose a beautiful and inspiring poem that the group will put to music. The lyrics must include the words "say 'yes,'" "happiness," "love" and "forever."
Young women who are unsure of their poetic prowess can instead film themselves in the starring role of a positive, stylish and original video and thereby vie for the chance to appear in the music video of the new song.
The contest will run through September 1. Contestants can post their work to a separate webpage on the website yes.com.ru. The Ru.tv television channel serves as media partner to the contest.