Custom Publishing on Majorca Beaches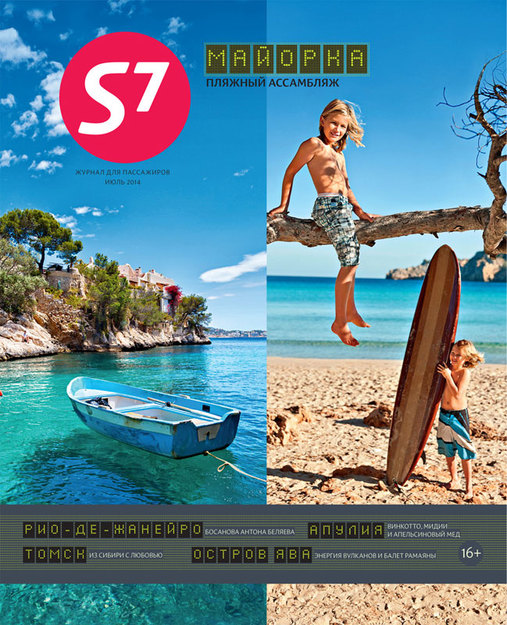 In July Custom Publishing invites the readers of the S7 airline inflight magazine to visit the beaches of Majorca and study the island's myths about concerning UFOs; join musician Anton Belyaev to take part in the carnival favelas; argue with Anton Chekhov by proving that the Siberian city of Tomsk is full of pleasant surprises; watch films by Werner Herzog and Francis Ford Coppola with a romp through the forests of the Amazon and the Philippines. In addition, travel to Java Island, read the autobiography of Andy Warhol, evaluate the cuisine of the Italian region of Puglia and view street art in Marseilles and Barcelona.
As always, the magazine contains useful and topical information that passengers will find to be full of practical value and that will help them pass the time pleasantly. Each new issue is full of flight routes, stories, people, myths and delectable treats from around the world. You'll never be bored with S7 magazine.
Welcome aboard!