Viadeo and RB.ru Award Russia's Best Employers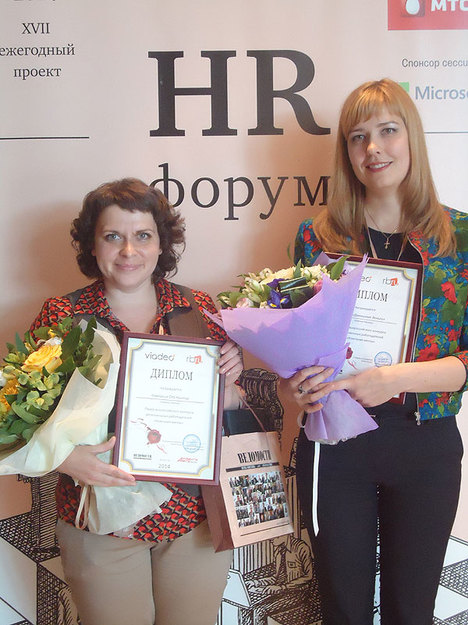 Viadeo, the social network for professionals has teamed up with the RB.ru online business publication to announce the results of the national Dream Company competition for the best regional employers.
The winners are: National Leader – VimpelCom, Moscow (Beeline, the VimpelCom, Ltd. group); Regional Leader – SKB Contour software developer, Yekaterinburg; Moscow & Moscow region leader – Domashny Dengi microcredit organization. The winners were honored at an awards ceremony at the HR Forum held on June 25 and organized by business newspaper Vedomosti.
Viadeo and RB.ru invite Russian companies that care about their employees and have successful experience building a reputation as a sought-after employer to take part in next year's competition, which begins in fall 2014.
Photo: Maria Orlova of SKB Contour and Olga Chervova of Domashny Dengi.