Wedding Holds Summer Party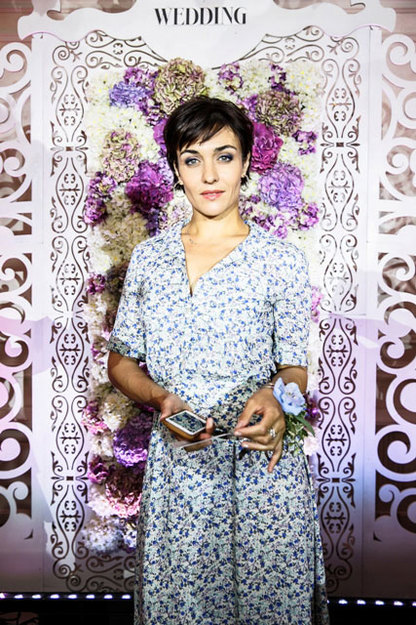 Wedding magazine gathered friends and business partners at the Amarsi restaurant on the Naberezhnaya Tarasa Shevchenko in Moscow. The party was devoted to the wedding season now in full swing.
Showman Denis Reshetov hosted the evening and the Grammy's Quality Band created a festive atmosphere with musical hits from a range of eras. Guests perused a collection of the best Wedding magazine photos and White Décor florists presented everyone with floral headbands, bracelets and boutonnieres.
That was followed by vocal performances by the Se7en group and The Singing Waiters – whose presentation prompted the most enthusiastic applause. The party ended in true wedding fashion, with the unmarried ladies vying to catch a bride's bouquet and everyone enjoying their share of a 20-kg. wedding cake.