Cosmopolitan Psychology on Freedom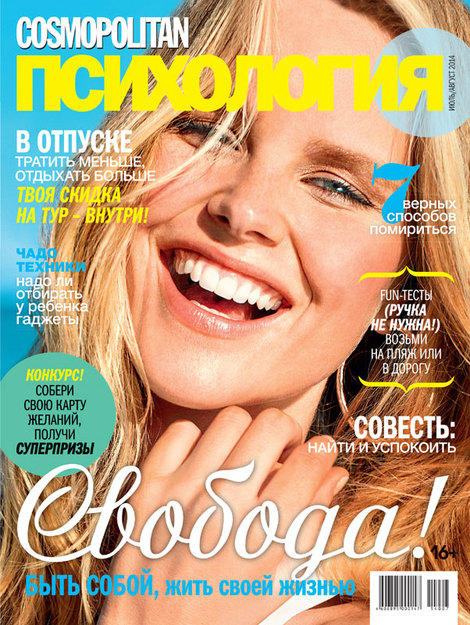 The double summer issue of Cosmopolitan Psychology is "Freedom! Be yourself and live the life you want." Psychologists explain how to find yourself, how to be confident and happy with yourself despite the opinions of others, and most importantly, how to overcome difficulties on the path to self-awareness and how not to fear change. Specialists help you understand what it means to "live the life you want" and how to do it the right way.
Also in the new issue:
Relationships: 7 proven ways to make peace – how resolving conflicts in individual families could lead to world peace;
Self-awareness: how to distinguish between pangs of conscience and feelings of guilt and shame;
Stay clear-headed while traveling: how to refrain from pointless purchases;
Summer – the best time for healing the body: the basic rules of fasting and the Yamuna Body Rolling method for relieving stress;
Interview with the Gradusy (Degrees) group: Roman Pashkov and Ruslan Tagiyev talk about life, creativity and social networks;
Dreams of Australia: life is beautiful in a koala's embrace;
Fun quizzes – fun on the beach: determine who your hero is, your attitude toward your body and define your ideal vacation.
The Dreamboard contest continues in this issue as readers are invited to choose their dream home.
The issue also includes a discount coupon from Solare Travel Group good for accommodation in Italy.
The summer issue of Cosmopolitan Psychology went on sale June 17.