Cosmopolitan Psychology Threw Mexican Party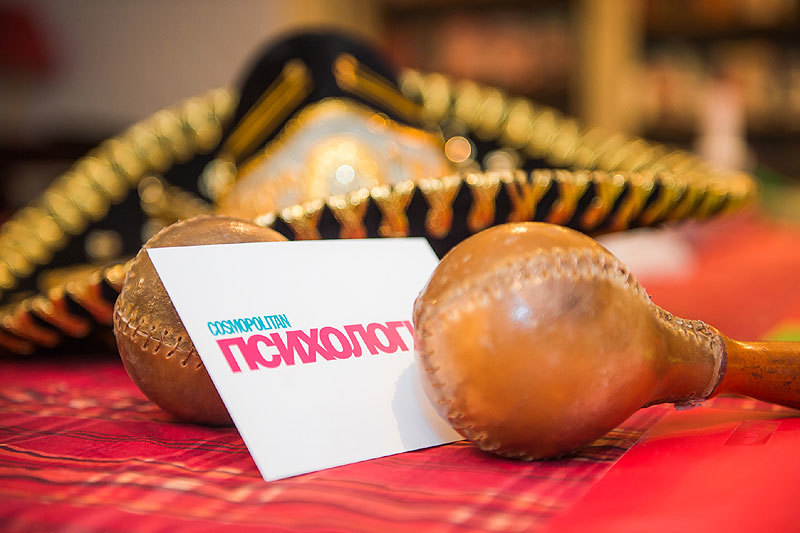 Cosmopolitan Psychology magazine held the latest workshop from its "Living in Style" series in the AnderSon family café. This time the party was devoted to Mexico.
Under the guidance of AnderSon café chain catering service chef Alexandra Minova, guests prepared and sampled tacos with beef, vegetables, guacamole sauce and dark beer, and also drank strawberry mojitos. Singer Mr. Tito and his Sol Del Caribe mariachi singers created a festive mood and welcomed guests with a string of musical hits.
Editorial board representatives Yulia Arbatskaya and Yulia Reshetova spoke about the special May issue of the magazine, the "How to be more confident" workbook and also the launch of the iPad version of Cosmopolitan Psychology.
Chocolatebox.ru provided complimentary "adventures in sweets" to the guests as a befitting close to the culinary evening.
Photo: Yegor Nikolayev