Collezioni Donna in June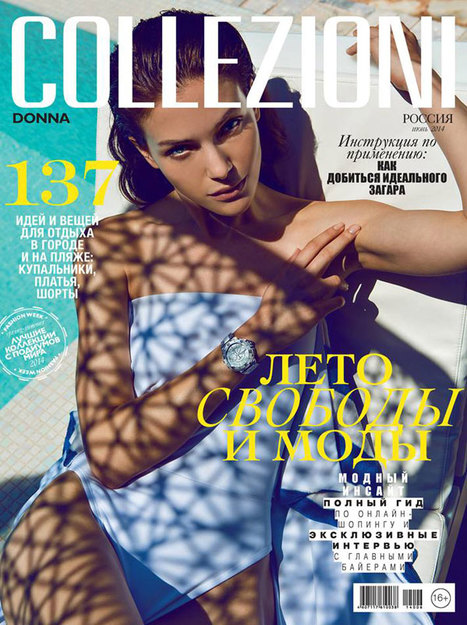 The June issue of Collezioni Donna was released with the motto: "Summer of freedom and fashion." In this issue:
137 ideas and things for leisure activities in town and at the beach: swimwear, dresses, shorts;
The sun — a user's manual: how to achieve the perfect tan;
Fashion insight: online shopping and exclusive interviews with major buyers;
Lisa Armstrong on the return of "mama's" jeans;
New names: young designers from Asia;
Retrospective: Stella McCartney;
Moodboard from A.W.A.K.E.;
The art of craft: Dmitry Gurzhy talks about his jewelry brand Gourji;
Interview with the founder of the Wild Orchid chain of stores.
Collezioni: how fashion happens.