Na Rublyovke and Novosti no Novoi Rige Newspapers Hold Business Breakfast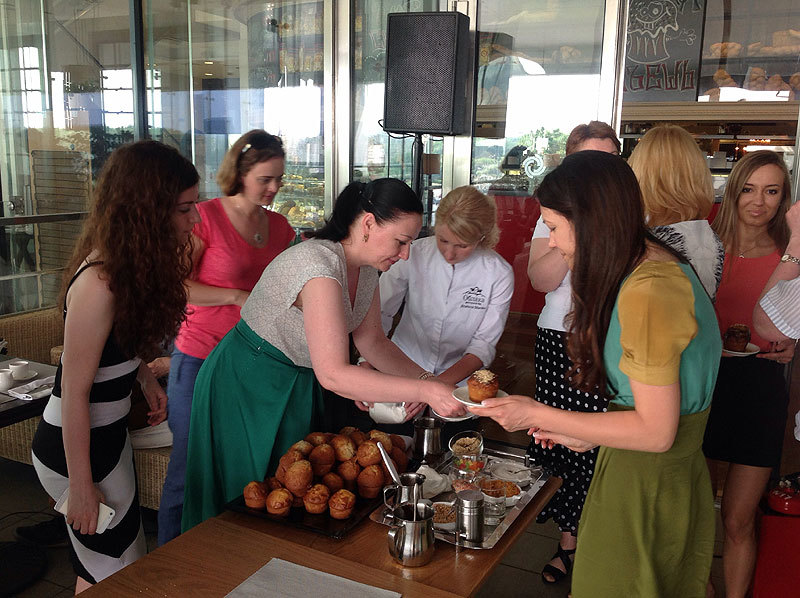 On May 27, the Na Rublyovke and Novosti na Novoi Rige newspapers held a business breakfast for business partners on the open veranda of the Keks in the City café in the Vremena Goda gallery offering a view of Kutuzovsky Prospekt.
The guests included representatives of Sberbank 1, Knight Frank, Mainstreet, Villagio Estate, BoConcept, Yevrooptika, Dom Farfora and many other companies. They viewed an updated design of the www.narublevke.com website and learned of a new opportunity to purchase advertising space in both the print version of the newspaper and the website, as well as an alternative concept of a fourth cover for the newspapers — an editorial column titled "Person of the Week" or "Location of the Week" offering the possibility of placing a 1/2-page advertisement.
The lively dialogue in a pleasant atmosphere lasted more than three hours. In addition, each participant created their very own culinary masterpieces — original cupcakes and muffins with a variety of glazes, nuts and candied fruit decorative toppings. Guests worked under the expert instruction of Keks in the City pastry chef Marina Arsenova, who revealed the house secrets for making outstanding cupcakes.