Women's Health in June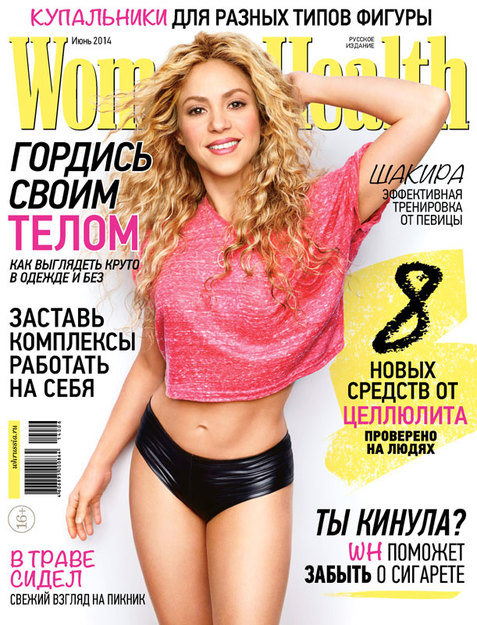 The new issue of Women's Health magazine is devoted to the summer holiday season. The singer Shakira appears on the cover and in an interview in which she shares her secrets for building and maintaining the perfect figure, and tips on how to make sports fun.
Learn how to look beautiful, happy and slim this summer, how to look cool with and without clothes on, what the latest cellulite reduction products are, the dangers of a metabolic diet and everything about sunglasses. Readers will discover how to make five different complete dinners in just 30 minutes and the right way to use a curling wand. The special Style Guide section also introduces the best new products and trends of the season.
Also in this issue:
Looking back: exercises for a great posterior;
Trends: a collection of swimsuits for different figures;
Stoking the fire: how to achieve orgasm;
High school: make-up techniques that bring out your strengths;
Story: interview with a female search & rescue officer who talks about the will to live;
Fashion blog: diary of a fashion editor;
Self-unimprovement: how hang-ups can help you.
The June issue went on sale May 20.