Collezioni Hosted Children's Holiday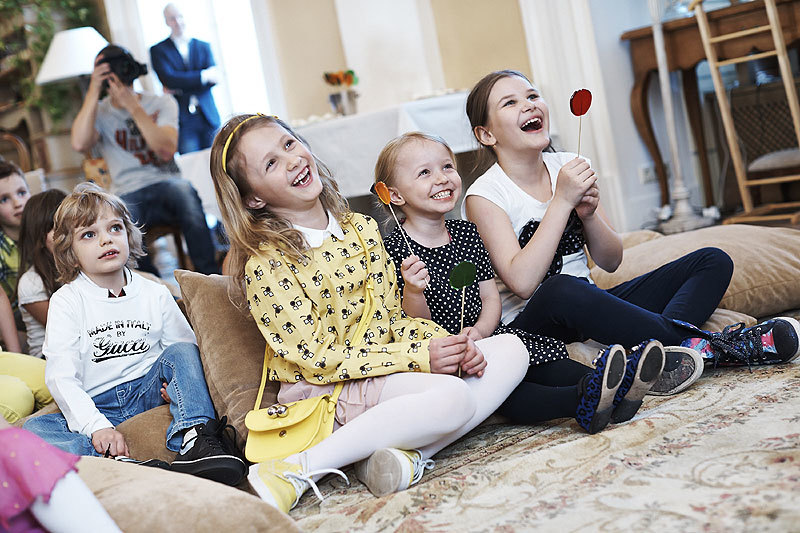 Collezioni magazine hosted a holiday for children at the Buono restaurant on April 20. Friends and business partners of the publication gathered with children on the 29th floor of the Ukraine hotel to celebrate Easter together. The kids were the main heroes of the day: they were treated to a major program devoted to the Easter traditions of Russia, Italy and the United Kingdom.
The fairy tale characters Buryatino and Malvina welcomed the children and regaled them with loads of interesting stories and amusements. The children put on their cooking hats and began kneading dough to make real Russian Easter cakes under the direction of the Buono chief chef. In addition to helping with that process, instructors from Carfax Education explained how people celebrate Easter in Great Britain and taught the children simple Easter-related phrases in English.
While the Easter cakes were baking, the children moved to a creativity corner where they made holiday greeting cards and decorated Easter eggs. The young artists enthusiastically presented the product of their handiwork to their parents. The most fascinating process turned out to be decorating the cakes, a task in which everyone from the youngest to the oldest took part. Of course, every child took home their Easter cake as a special gift, each signed and beautifully packaged. 
While the children were occupied, the adults enjoyed chatting, sampling the Italian cuisine and admiring the magnificent views of Moscow. After dancing, playing games and eating, the children sat on pillows to watch a puppet show, "Carlsson-on-the-Roof." At the close of the event, each child and adult received excellent complimentary gifts and a funny souvenir photo.