Na Rublyovke Newspaper Holds Spring Cleaning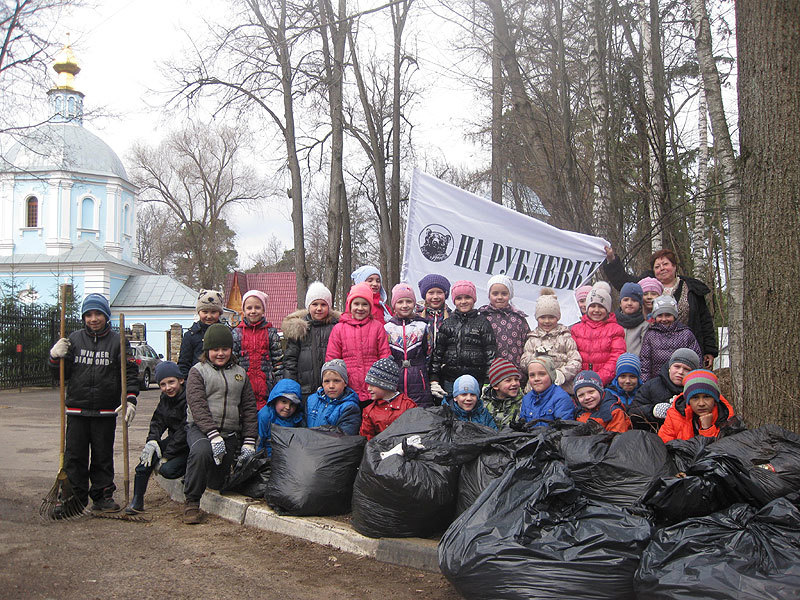 The Na Rublyovke newspaper teamed up with Odintsovsky District residents for their annual April "Ecological Expedition" to keep the Rublyovo-Uspensky highway clean and environmentally safe.
The activists tidied up the residential area, planted saplings and flowers, whitewashing tree trunks and refurbishing playgrounds. The local administration paid for the trash removal from budgetary funds.
The Na Rublyovke newspaper's clean-up crew included, among others, members of the Rublyovskoye Women's Club and residents of Rozhdestveno village. They cleaned up the territory surrounding the local monument to military glory. Children from the Barvikhinsky Middle School, under the guidance of homeroom teacher Larisa Shumova, cleaned up the area near the Nativity Church in the town of Barvikha.