Men's Health Perfume Awards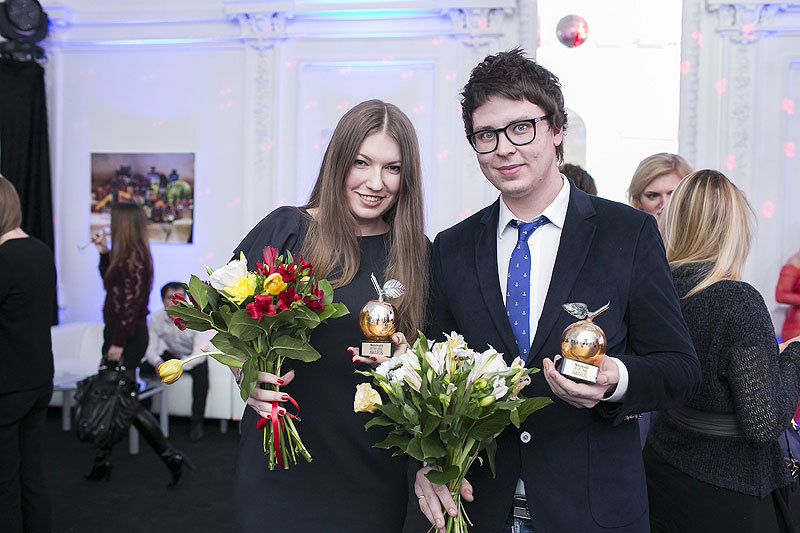 The awards ceremony for the prestigious Men's Health Perfume Awards — established by Men's Health magazine in 2014 — were held on April 3 in the Spiridonov House exhibition hall in central Moscow.
The award is presented to the best men's fragrances from among those that appeared in the magazine over the course of the year. Winners were chosen in four categories: men's fragrance, sport fragrance, fragrance for young men and best dispenser design. The winners received crystal statuettes handcrafted exclusively for the Men's Health Perfume Awards.
More than 150 representatives of perfume manufacturers and distributors in Russia, along with a number of honored guests attended the event. Men's Health Editor-in-Chief Kirill Vishnepolsky, Women's Health Editor-in-Chief Maria Troitskaya and Men's Health and Women's Health publisher Margarita Tyrina personally presented the awards to the winners.
The winners in the 2014 Men's Health Perfume Awards were:
Men's Fragrance: Yves Saint Laurent L'Homme Parfum Intense, Gucci Made to Measure, Giorgio Armani Eau Nuit;
Sport Fragrance: Sport, Givenchy Play Sport, Dior Homme Sport;
Fragrance for Young Men: Dolce&Gabbana Pour Homme & Pour Femme, Yohji Yamamoto Her Love Story & His Love Story, Kenzo L'eau Par Kenzo Colors;
Best Bottle Design: Paco Rabanne Invictus, Valentino Uomo, Versace Oud Noir.
At the conclusion of the ceremony, Men's Health beauty editor Olga Sabelnikova named seven more nominees receiving a special mention award: Guerlain Homme L'eau Boisee, Loewe Solo Loewe Platinum, Calvin Klein Encounter Fresh, Bvlgari Man Extreme, Azzaro Chrome United, Montblanc Legend Special Edition and Ermenegildo Zegna Uomo.
The event ended with a performance by Anton Belyaev and the group Therr Maitz.