Custom Publishing Introduces Bruce Willis' Family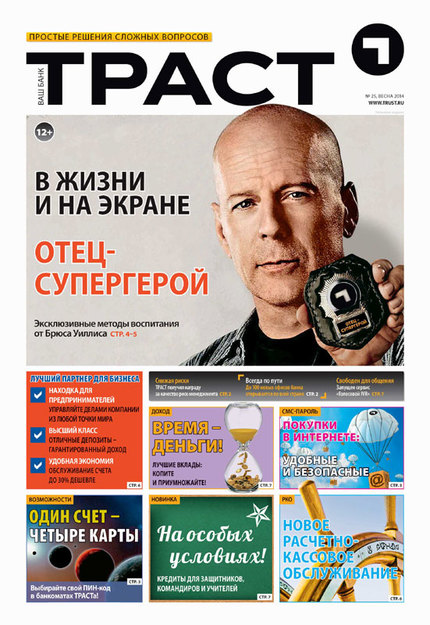 In the spring issue of the Vash Bank TRUST (Your Bank TRUST) newspaper readers will meet Bruce Willis' family and learn how the Hollywood superhero raises his children.
Readers will also find the latest news from the bank: excellent credit programs for private clients, unique opportunities for obtaining additional cards for your main account, advantageous terms for interest-bearing accounts and new Internet banking functions. Business owners will discover the world of favorable corporate and retail banking services and find out how easy it is to run a businesses remotely.
As always, the issue also includes new comics, interactive Sudoku, entertaining celebrity news and a horoscope for love and finance.
The Vash Bank TRUST newspaper is released in print and iPad versions.