Collezioni at Bosco Bambino Showing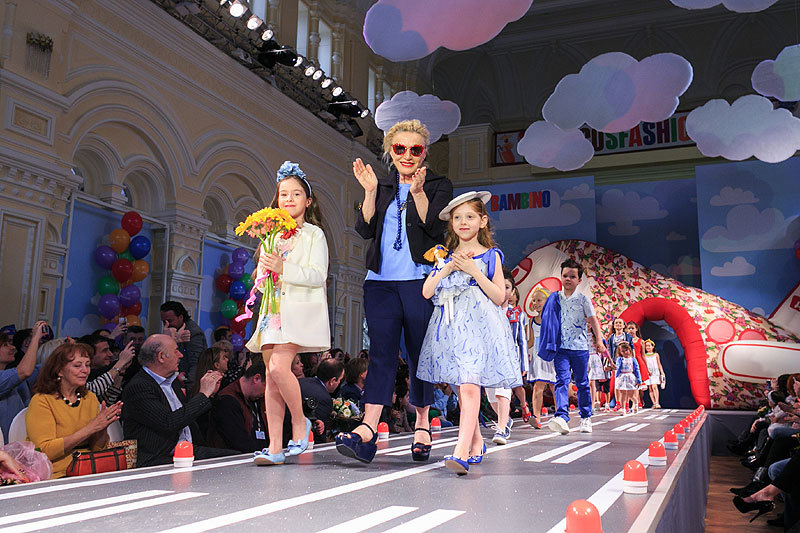 Bosco Bambino held its children's fashion show at the G.U.M. shopping center in Moscow on April 6 with media support from Collezioni magazine.
A total of 200 children took part in two separate fashion shows. The children of celebrities appearing in the event included Mikhail Barshchevsky's daughter, Dasha, and son, Maxim, Stas and Yulia Kostyushkin's son, Bogdan, Alisa Grebenshchikova's son, Alyosha, Maria Petrova and Alexei Tikhonov's daughter, Polina, Tatiana Totmyanina and Alexei Yagudin's daughter, Liza and Polina Gagarina's son, Andrei.
In the morning fashion show, girls modeled the summer collections available in Bosco stores, and in the the evening show, boys gave a demonstration of Bosco summer wear.