National Geographic on Vesna FM Radio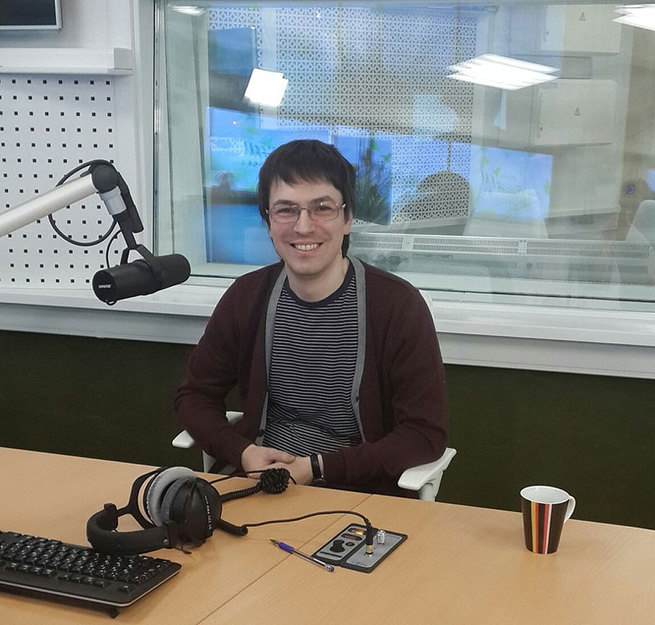 National Geographic Russia editor Andrei Palamarchuk made a guest appearance on the "Sunrise to Sunset" morning show on Vesna (Spring) radio on March 6.
Mr. Palamarchuk took part in the "What's My Line?" game in which the guest speaker tells the listening audience about his profession and listeners must guess whether he is telling the truth. The show's hosts introduced Mr. Palamarchuk as an archeologist, but he was unable to fool the audience.
After the game, Mr. Palamarchuk revealed his real occupation, told listeners about National Geographic Magazine and mentioned his own article, "Bactrian Gold," which appears in the March issue.