Vkusno i Polezno in March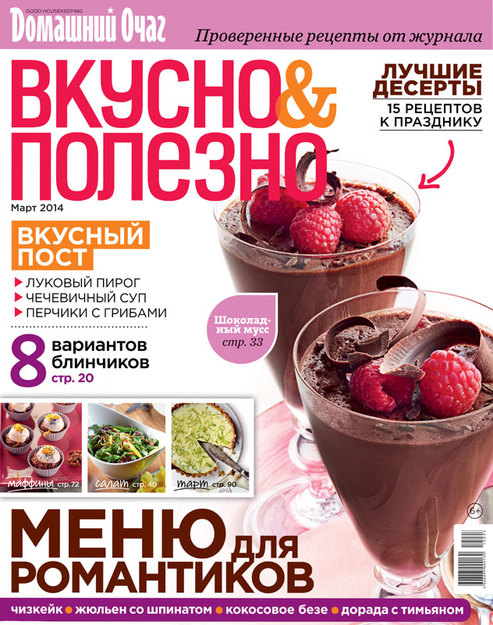 In the March issue of Vkusno i Polezno, readers will find a romantic menu for Women's Day, March 8: Celebrate the holiday with your favorite lady by preparing a tasty and unusual dessert. The magazine's culinary experts will help you relive your childhood by bringing back Soviet-era recipes for cakes and pastries.
The editors also share recipes for quick family dinners with which you can amaze and pamper your loved ones. Also find unusual recipes for duck and that quintessential American breakfast food — big, fluffy pancakes.
Every issue also includes the best recipes from bloggers and readers, the dish of the day and tips from a nutritionist.
The March issue of Vkusno i Polezno went on sale Feb. 25.