New Issue of National Geographic Traveler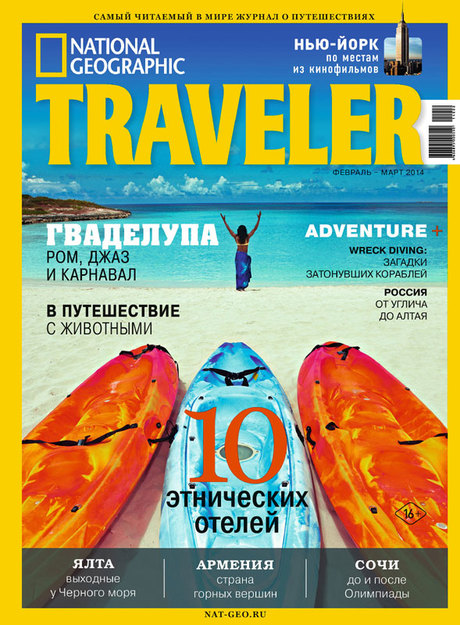 In the latest issue of National Geographic Traveler, readers will find a report on Guadalupe that reveals the wonders awaiting anyone who ventures into this little-known land.
Also in this issue:
Food. Learn something new about traditional Georgian dishes.
Top 10. Authentic accommodation. Ryokan in Japan, an Eskimo igloo of snow, trulli in Italy, reindeer-skin tents in Scandinavia, tent pavilions in Morocco, yurts in Kyrgyzstan and Kazakhstan, Zulu huts, iQukwane in South Africa and many more.
Guide. New York. How to avoid getting lost in the biggest city in the world and where to buy quality souvenirs for friends.
Heads and tails. In the footsteps of the popular television show. How to see Crete with only a few dollars, and what to do on the island if you've got money to burn.
Readers will find all this and more in the new issue of National Geographic Traveler.