Olympics Issue from Women's Health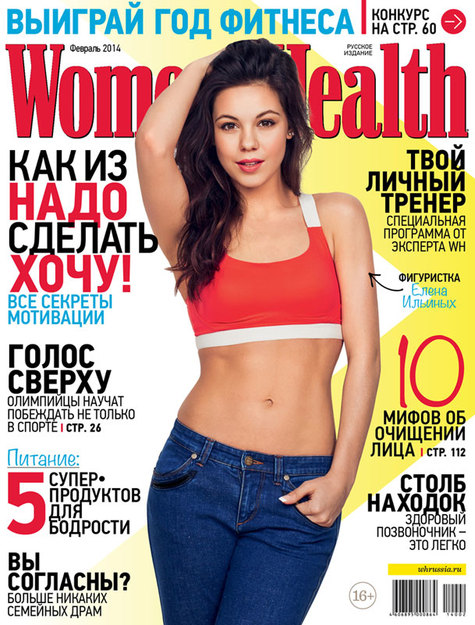 The February issue of Women's Health magazine is devoted to the Olympic Games in Sochi. The cover features Yelena Ilyinykh, the young hope of Russia's figure skating team. Also in this issue: four Olympians who teach us how to win in both sport and life.
The February issue reveals the main secret of motivation and explains how to change the words "I must" to "I want." In addition:
Five super foods to boost vivacity;
10 myths about cleansing the face;
The best breakfasts for those who usually skip their first meal.
An advertising campaign supporting the release of the February issue includes promo spots on the NRJ and Love Radio stations and in Cosmopolitan Beauty, Men's Health, Grazia and Wedding magazines.