Olympic Issue from Men's Health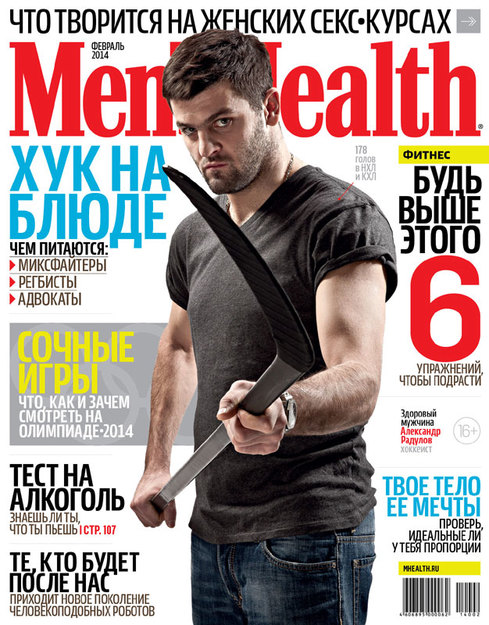 The February issue of Men's Health magazine is devoted to the Olympic Games in Sochi. The cover features Russian hockey team member Alexander Radulov.
A special section examines Olympic events that Russian athletes have a chance of winning. Also, a look back at how Russian teams have fared at past Winter Olympics and a look forward at the top competitors they will face in Sochi.
Readers will also find an alcohol test, a diet for wrestlers, tennis players and lawyers and the final part of a home-based one year training program.
An advertising campaign supporting the release of the February issue of Men's Health will run on television on the Rossia 2, REN TV and Discovery channels, on NRJ radio, in the Popular Mechanics, National Geographic Russia and Women's Health magazines and at retail locations in Moscow and Sochi.