Holiday Menu from Custom Publishing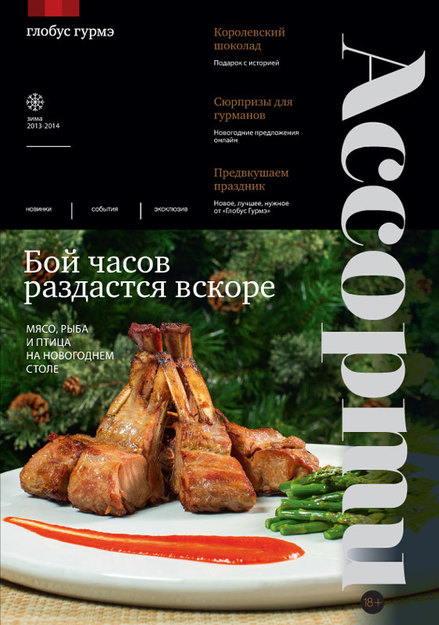 The Custom Publishing division of the Sanoma Independent Media publishing house presents the winter issue of Assorti magazine, a publication produced for the Globus Gourmet deli chain.
In accordance with longstanding tradition, Globus Gourmet prepares for the New Year's holiday together with its customers. It is no secret that cooking gourmet foods requires a great deal of time and effort, both of which are in short supply during the pre-holiday rush. That is why Globus Gourmet brand chef Jorge Seville created a New Year's menu with everything that readers can use to impress their guests and set a holiday table without much hassle.
The Globus Gourmet delis offer customers a variety of holiday gift sets and baskets that will satisfy even the most demanding palates. Order products for the New Year's dinner or simply stock up on supplies by ordering from the online store at globusgurme.ru. Customers can also call in their orders and pick them up at any convenient day and time at their nearest Globus Gourmet deli.
May your holiday be happy, cheerful, festive and, of course, delicious!