Cosmetics and Jewelry Box from Yes!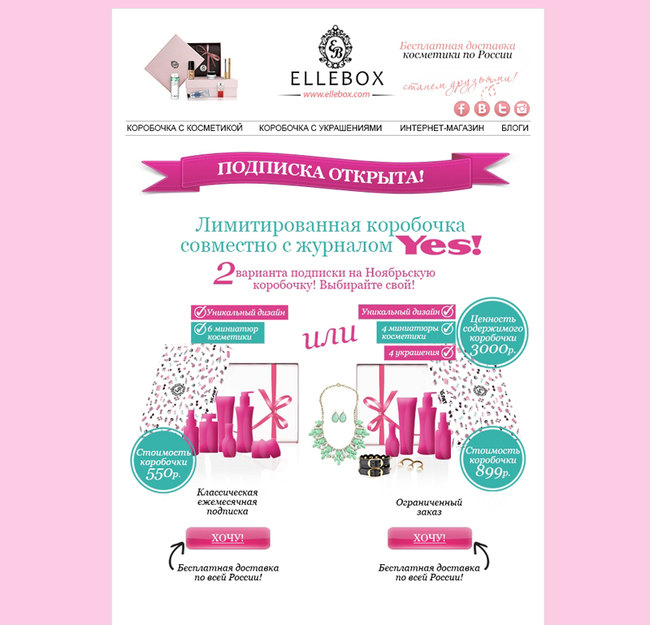 In honor of its 15th anniversary, Yes! magazine has teamed up with ElleBox.com to release a limited edition Yes!Box containing fashion jewelry and decorative cosmetics from a variety of brands.
Services that send subscribers a monthly box with assorted samples of cosmetics and jewelry have become very popular recently. They make it possible to sample a large number of different items at little expense, and the surprise factor of not knowing beforehand what is in each box is a nice bonus.
Yes! magazine readers and ElleBox.com users can order a box containing either 6 mini-cosmetics or 4 mini-cosmetics and 4 pieces of jewelry. Each box also contains detailed instructions and tips from Yes! Beauty Editor Maria Oreshkina and Fashion Editor Alexandra Partina.
Subscribers must sign up for the boxes at ElleBox.com by the end of October and choose their favorite option. Shipping is free within Russia.