Viadeo at Russian Internet Week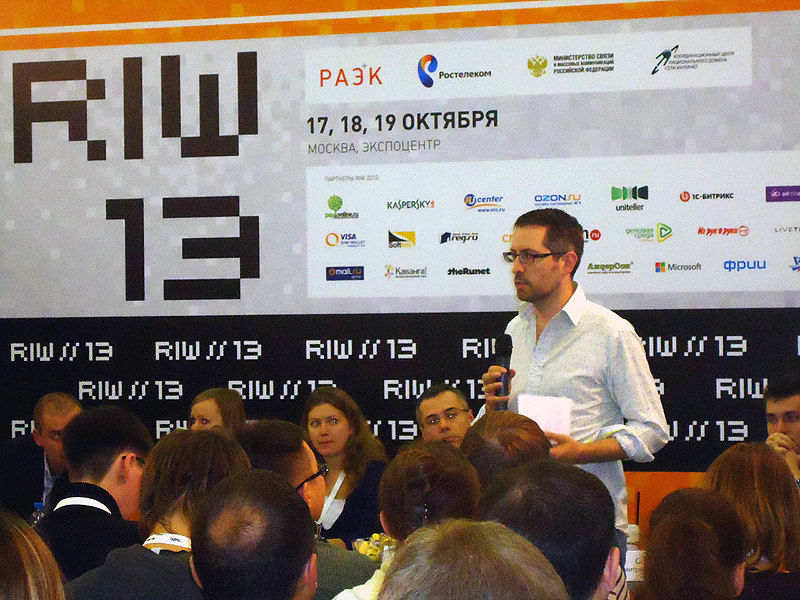 The Viadeo social network for professionals took part in the Russian Internet Week, RIW 2013. The event was held at the Expo Center on October 17-19 and attracted more than 15,000 visitors.
In support of the principle that Viadeo provides "only valuable contacts," the social network held a series of events devoted to improving the quality of those contacts. Maxim Chernov conducted a special training workshop for several days prior to RIW 2013, and on the first day of the forum, Viadeo Director of Development Peter Crosby spoke in the Internet session on managing professional and corporate image on the Internet.
During the forum's Networking Championships, RIW participants could put their new knowledge and skills into practice. The goal of the contest was to gather as many valuable contacts as possible and add them to your Viadeo address book. Viadeo announced the results on the final day of the RIW: the winner had collected 268 valuable business contacts and was awarded a new iPad.