Personal Trainer by Men's Health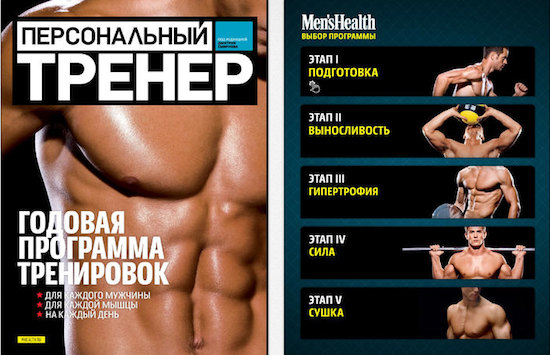 Men's Health magazine presents the Personal Trainer mobile application. Now everyone can have a year-round personal trainer helping them stay in shape at the gym and at home by simply installing the Men's Health app on their smart phone or iPad.
The trainers include the magazine's fitness editor, Dmitry Smirnov, along with famous fitness instructors John Berardi and Todd Durkin. The workout program consists of five stages: preparatory, endurance, hypertrophy, building strength and a cutting phase. It also provides instructions for hundreds of exercises backed up by expert commentary to avoid making mistakes.
Download the Personal Trainer mobile app from Men's Health at the App Store beginning October 1.