Yes! at Faces&Laces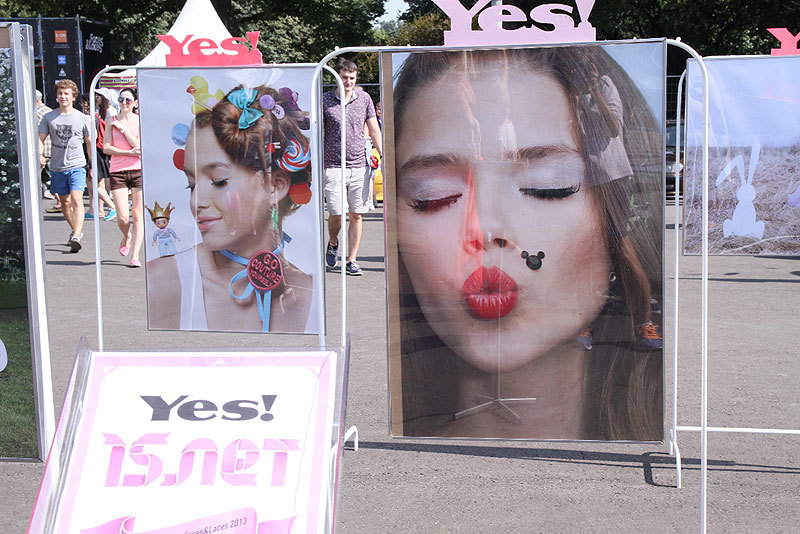 Yes! has been regaling its readers with special issues full of promotions and events all year long in honor of its 15th anniversary. The magazine took part in a unique Faces&Laces exhibition held on August 10-11 at the Pushkin embankment in Gorky Park.
Yes! served as the media partner to the event and also presented an exhibition of the best photos from the magazine's 15 years in print. Guests were able to view works by such renowned photographers as Vladimir Shirokov, Ilya Vartanyan, Nikolai Zverkov, Andy Taschereau and others, look at now-famous models that began their careers on the pages of Yes! and also evaluate the work of leading makeup artists and stylists who created the unique looks found in the Number One magazine for youth.
Each year, the Faces&Laces exhibition brings together all of the most vibrant trends in street fashion, sport and contemporary art. The showing began in 2007 as a small gallery event and has since become a large-scale venue for discussing major cultural issues, holding lectures and workshops and airing films on specific themes. The slogan of this year's Faces&Laces was "Speed & Velocity," and the event was devoted to speed in all of its manifestations.