A Trip to the Edge of the World With Custom Publishing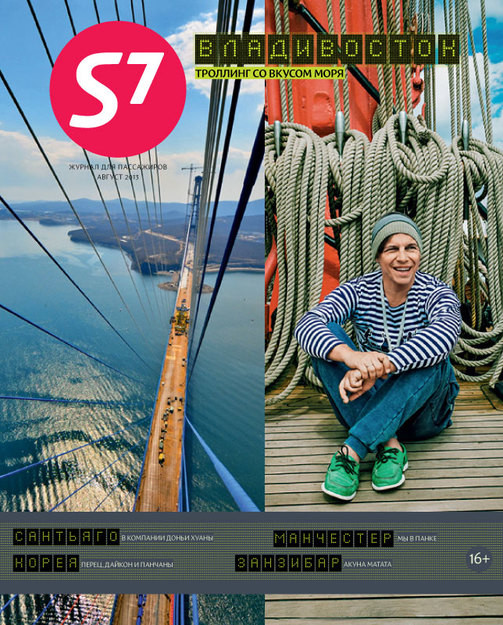 In August, Custom Publishing invites readers of the S7 in-flight magazine to visit Santiago, the city of sepia color; talk to "the most frequently traveling person in the world" about Concordes, the Russian babushka and Kenya; have a look behind the scenes of Cirque du Soleil; and travel to Vladivostok, the edge of the world: to the ocean, crabs, hills, Japanese cars and snow-white yachts. In addition, the magazine encourages you to rent a car and travel across palaces, mangrove trees and the Butterfly Park to the paradise of Zanzibar; explore where and how round-the-clock clubbers emerged in Manchester; taste Korean cuisine with sauces, marinades and snacks that use hot pepper as the key ingredient; try on bright summer accessories and read a part of "The Dinner," Herman Koch's novel.
As always, the magazine contains useful and topical information that passengers will find of practical value and help them pass the time pleasantly. Each new issue is full of flight routes, stories, people, myths and delectable treats from around the world. You will never be bored with S7 magazine.
Welcome aboard!