Collezioni at Moscow City Racing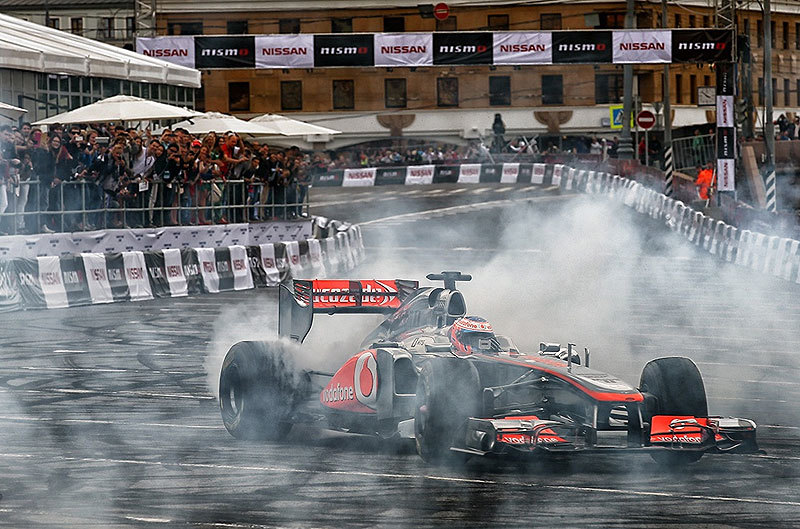 Collezioni magazine served as media partner to Moscow City Racing, the largest auto show in Russia, held July 20-21 on Bolotnaya Ploshchad and the Kremlyovskaya Naberezhnaya. For the first time in the history of the event, the lead drivers of five Formula 1 racing teams were present: Jenson Button (McLaren), Kamui Kobayashi (Ferrari), Davide Valsecchi (Lotus), Heikki Kovalainen (Caterham) and Max Chilton (Marussia).
The exhibition of Collezioni's best fashion shoots was on display in the Paradise Club area. Visitors could admire the outstanding works, one of which won the 2012 Best Photographs of Russia competition (Danila Golovkina — photographer, Oxana Dyachenko — stylist).
As an event partner, the Collezioni banner was posted on the Moscow City Racing site, and commercials for the magazine were broadcast as the cars drove the circuit.