Wedding Magazine at Wedding Forum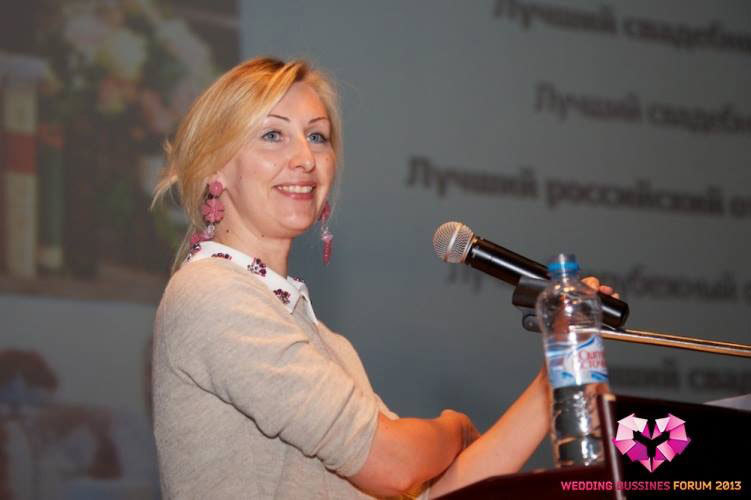 Wedding magazine served as media partner to the 2013 Wedding Business Forum that was held in the Central House of Entrepreneurs in Moscow on July 8-9. Wedding magazine publisher Elena Buryakova spoke at the forum, describing the wedding market in Russia as well as Wedding magazine's leading position and future plans for the publication.
The Wedding Business Forum is the largest event in the wedding industry, bringing together in one hall prominent players in the wedding market, wedding agency owners and directors, wedding organizers, professional wedding MCs and the directors of catering services, limousine services and travel agencies.
Forum guests listened to lectures on new wedding trends in Russia and Europe. Forum speakers included such prominent wedding business figures as Sergei Knyazev, general producer of the Knyazev group of companies, well-known wedding photographer Laszlo Gabany, Iventis wedding agency CEO and president of the Wedding Association of Ukraine Yelena Zabirnik, Danilov Wedding Agency CEO Maxim Danilov, event designer and florist Yulia Shakirova and many others.