Custom Publishing Visits Dublin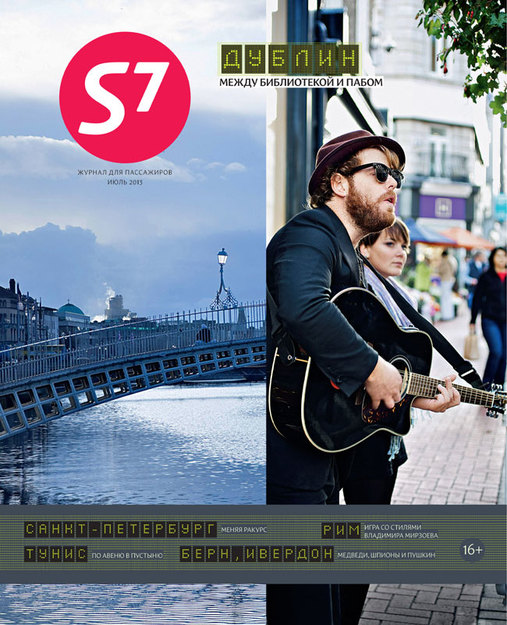 In July, Custom Publishing will join the readers of the S7 in-flight magazine for a trip to Dublin where they will have fun making the rounds of the local writers' pubs and imbibe a healthy dose of literary appreciation, climb up on the rooftops of St. Petersburg to evaluate the city from the top down as an alternative to the classic view, and come to appreciate Rome as a game with style along with film director Vladimir Mirzoyev. In addition, we will rent a car and spin through Tunis on the wings of Arabian nights, decipher the formula for success of cosmetics queen Estee Lauder, study the identity of Bern, Switzerland through the perspective of its timepieces, pay a visit to the magical Jerusalem cuisine, evaluate stylish summer dresses and read excerpts from the book "Look at the Harlequins!" by Vladimir Nabokov.
As always, the magazine contains useful and topical information that passengers will find of practical value and help them pass the time pleasantly. Each new issue is full of flight routes, stories, people, myths and delectable treats from around the world. You will never be bored with S7 magazine.
Welcome aboard!