Summer Issue of National Geographic Traveler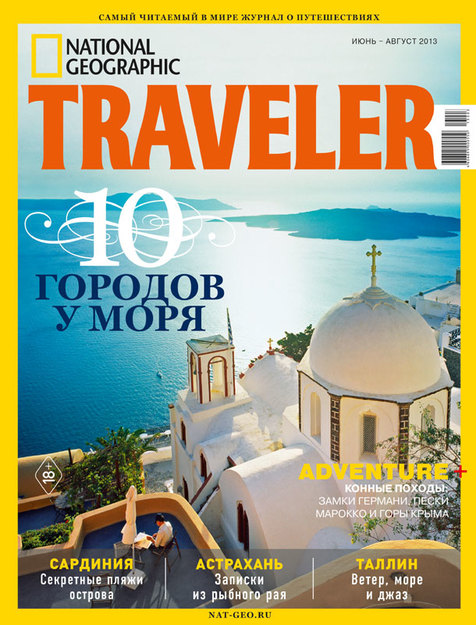 The latest issue of National Geographic Traveler visits 10 coastal cities. Not only do port cities have a unique feel, but their residents differ from people who live inland. This NG Traveler survey reveals the unique qualities and character of each of these 10 coastal cities.
Also in this issue:
Story in pictures: the most unusual hotels where anyone can stay;
Important news: deals from the airlines, the best travel gadgets and the most interesting events;
Tours in Russia: diving on Lake Baikal, trekking by jeep in Karelia and an expedition on the Shantar Islands;
A place to lay your head: a strategy for finding alternative lodging to hotels;
Darjeeling: a detailed look at how the famous Indian tea is gathered;
People: Nikolai Fomenko on Greek Crete;
Tallinn guide: residents of the Estonian capital reveal their favorite locations in town;
Sardinia: travel report from the second-largest island of the Mediterranean Sea;
Weekend: 48 hours in Paris – strolling on bridges and eating ice cream;
Astrakhan: a journey to the Volga delta;
Road trip: places in Sicily to visit by car;
Horseback tourism: six ideal horseback riding routes from Altai to Morocco along with tips for those saddling up for the first time.
The summer issue of National Geographic Traveler was released for sale on June 25.