Viadeo at Digital Branding Summit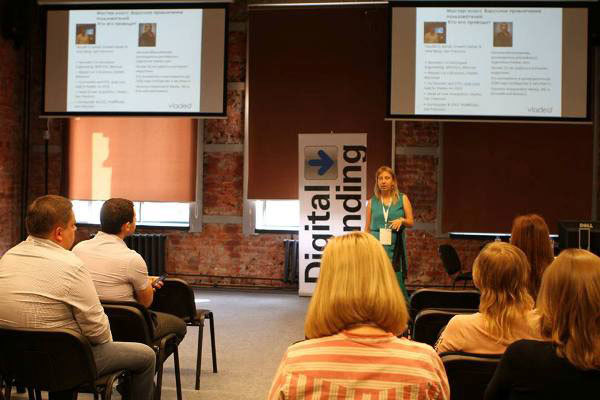 Natalia Moiseyenkova, CEO of the Viadeo social network for professionals, spoke at the Digital Branding summit held at Digital October on June 5-6.
The world's best case studies of brand promotion were presented during the two-day Digital Branding summit for brand leaders. Natalia Moiseyenkova and Tofik al Jamal, co-founder of the Viral Ninjas company for viral marketing strategies, conducted a workshop on "Viral marketing: using viral approaches to attract new users. The KPI viral effect. Which promotional methods for building a user base are most effective in different countries?"
Workshop participants learned how to employ proven viral acquisition strategies, formulae and solutions to make their existing user bases grow on their own.
They also gained some mastery of viral acquisition terminology and the basic theoretical models underlying this marketing technique. And more importantly, they obtained the tools required for the viral acquisition of new users.