Wedding at Cosmopolitan Runaway Bride Festival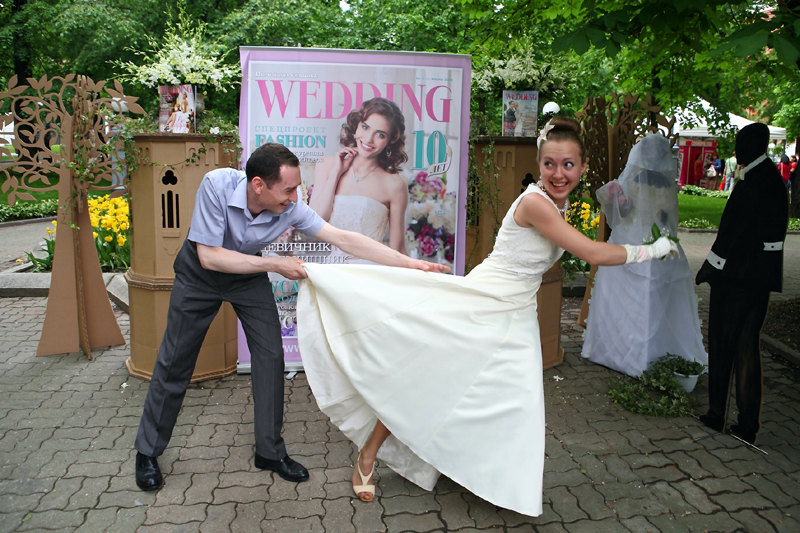 The Cosmopolitan Runaway Bride festival was held at the Hermitage Garden on May 25, and Wedding magazine took part for the fourth consecutive time.
The Fifth Time of the Year floral studio decorated the Wedding magazine venue in the form of a cardboard fairy-tale castle. The future brides each received complimentary copies of Wedding magazine and registered for summer classes at the Wedding School.
The Wedding magazine venue was one of the most popular at the event, with people lining up to take souvenir photos all day long.