Mamas&Papas: Best Family Vacation Destinations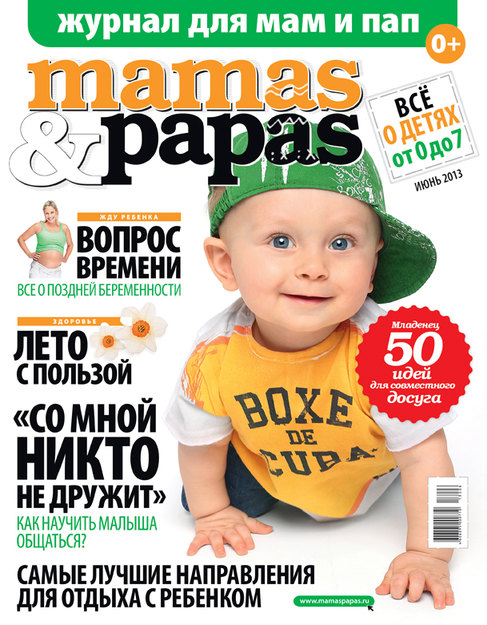 The beginning of summer is also the start of the "migratory" season when parents take their children to warmer climates where they can swim, have fun and soak up much-needed vitamin D. The June issue of Mamas&Papas explains which countries are best suited for vacationing with children.
Readers will also learn when a child needs a psychologist, how to detect and treat flat feet and why some children have trouble making friends with their peers.
Also in this issue:
Let's be healthy: how to build up your health this summer;
Topical walk: thematic outings for families;
Different dads: four models of fatherhood;
Time to hit the road: traveling during pregnancy;
A question of time: late pregnancy;
Milk menu: feeding formulas;
Million-dollar smile: cutting their first teeth;
Warm welcome: adoption.
Read this and much more in the June issue of Mamas&Papas. Look for it on shelves beginning May 21.