Yes! on True Friendship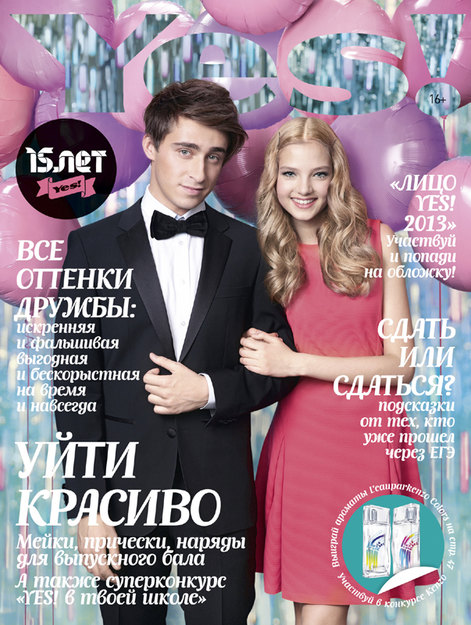 Friendship is the top story in the May issue of Yes! magazine. The article "Be a Friend" examines the problems that can arise in a friendship and methods for solving them. In "War and Peace," learn the best way to argue so that making up afterward is easy. And, of course, Yes! could not miss writing about love: A test will help readers determine the particular type of love they feel.
Because preparations for the prom take place in May, Yes! brought together the most fashionable graduation trends and offers a contest in which readers can "Win the Graduation of Your Dreams." The magazine's editors will attend the prom of the winning entrant and create the perfect celebration for the lucky young lady and her classmates. 
This issue also contains a primer on World War II, a story about working as a professional tour guide, expert tips on passing the Unified State Exams and real stories from young women who have already passed theirs.