National Geographic Traveler exhibition at Sheremetyevo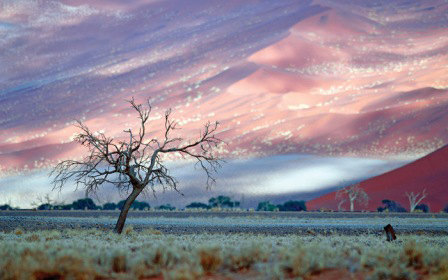 National Geographic Traveler magazine and Sheremetyevo International Airport present "Pearls of the World," a photo exhibition of work by NGT editor-in-chief Alexander Zheleznyak. The exhibition is on display in the Galactica business lounge in Terminal E.
The "Pearls of the World" exhibit will run for a full month, creating a unique and relaxing atmosphere in the Galactica lounge at Sheremetyevo. The works on display include 12 landscapes photographed on different continents: from the bay on Zakynthos, one of the Ionian Islands on the Greek archipelago, to the snow-covered slopes of Krasnaya Polyana in Russia. Not only will visitors to the lounge be able to wait for their flights in comfort, but they will also enjoy the vivid pictures of these wonderfully unique places on the planet, discover locations they never knew existed and find inspiration for future travels and adventure.
The exhibition will be open around the clock until May 2. The Galactica Hall is open to business-class passengers. Those traveling economy class can obtain one-time passes to visit the exhibition from the administrator.