National Geographic Russia on the iPad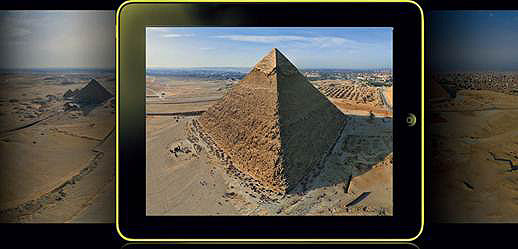 The cover of the April issue of National Geographic Russia magazine for the iPad features a marsupial wolf. Readers will find interviews with scientists on the main story of the April issue: cloning extinct animals. With the emergence of cloning technology and genetic engineering, it has become possible to bring back extinct animals. But is it a good idea?
Also in this issue:
The Island of Saint Iona. This tiny island in the Sea of Okhotsk with no predators and no people is home to more than a million birds of numerous types.
New species. Millions of animals are still waiting to be discovered.
Between heaven and earth. In 2007, Barrington Irving became the youngest person to fly solo around the world.
"Spheres" in the stratosphere. Today's sophisticated viewers are no longer amazed by spherical panoramic photos, but when they depict images in space, they make the viewer feel as if he is floating in a vacuum.
The Venice of the North. The decision was made in 1613 to encircle Amsterdam with canals. Now 400 years later, the ring of canals is the city's main attraction and a prestigious place of residence.
Eruption on Kamchatka. The erupting Plosky Tolbachik volcano on Kamchatka provided scientists with a new opportunity to study seismic activity and record the event in vivid photographs.
Do not disturb the manatees. Residents of Crystal River, Florida, often observe massive, but graceful, manatees sleeping in urban canals just like lazy dogs curled up on the lawn.
The iPad version of National Geographic Russia was released for sale in the App Store on April 1.