China through the Eyes of Custom Publishing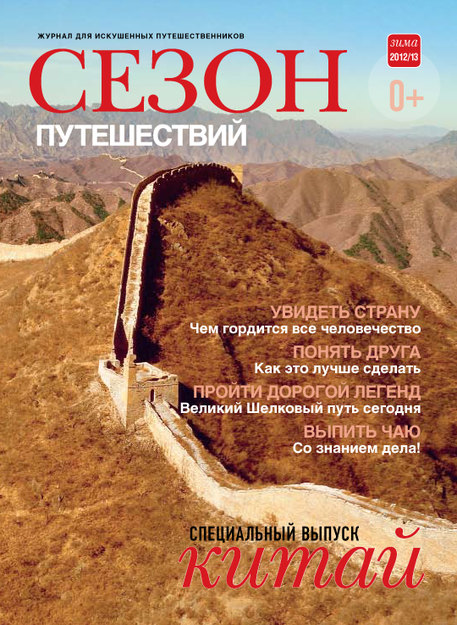 The Custom Publishing division of Sanoma Independent Media has produced a special edition of Travel Season magazine devoted entirely to China.
It is commonly known that Russia and China exchanged a year of tourism in 2012, the first of its kind. This is of historical importance not only because those governments have taken an interest in developing tourist destinations in their respective countries, but also because China has the third largest number of UNESCO World Heritage sites, surpassed only by Italy and France. This means that a wealth of fascinating discoveries awaits seasoned travelers to China.
These include the legendary Silk Road, the sacred Taoist mountains and nature reserves in the Sichuan Province devoted to saving the giant panda from extinction. People traveling to the Celestial Kingdom on business will want to acquaint themselves with local etiquette and places of interest in the major cities — not to mention the local cuisine and the special relationship the Chinese have with tea. All of these topics are covered in the new special edition of Travel Season magazine.