Agroinvestor Held Anniversary Business Conference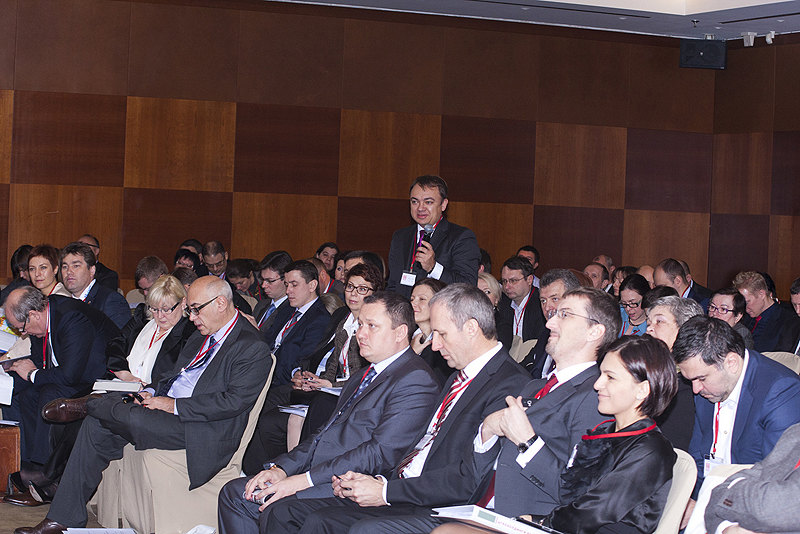 Agroinvestor magazine held its 10th "Agroholdings of Russia" winter conference. The event was conducted at the Ararat Park Hyatt hotel in Moscow and brought together 190 participants from more than 30 Russian regions and foreign countries.
Stoilenskaya Niva, Rosgosstrakh, OTS Agro and Bayer Crop Science served as business partners to the conference. The Vedomosti newspaper acted as general media partner, Interfax served as strategic media partner, Business FM was the general radio partner, and the Krestyanskiye Vedomosti media group along with the Regions.ru and Russelkhoz.ru agencies served as informational partners. More than 15 media outlets covered the event including Bloomberg, Reuters, Prime, Expert TV, Agro TV and Russia Today. The RBC television channel organized a live broadcast of the conference and recorded several exclusive interviews.
The conference focused the agricultural sector's initial results for 2012 with information on the harvest, dynamics of meat and grain imports and exports, an analysis of how Russia's accession to the World Trade Organization and the Customs Union has influenced the agricultural sector, the investment climate in this sector, expected changes in state agriculture subsidies for next year, the possibility of medium-term developments in stock trading of agro products and much more. Agroholding senior managers shared the prospects for their businesses through the end of this year and for the next several years. Plenary sessions and panel discussions featured leading newsmakers in the agricultural industry: directors of federal ministries, agroholding company owners, investors and Russian and international specialists.
The next "Agroholdings of Russia" conference will be held in June 2013.