Best Photos of National Geographic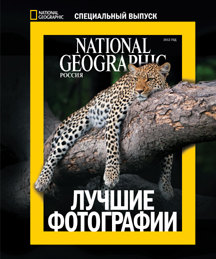 National Geographic Russia magazine presents a special collector's edition titled "The Best Photography."
National Geographic photos are recognizable around the world and set the standard for photographic excellence. Every picture can tell its own amazing story, and, at times, photographers had to work in hazardous places and risk their lives to obtain their unforgettable images.
"The Best Photography" special collector's edition brings together outstanding works by famous American, European and Russian National Geographic photographers. The book also includes unique "behind the scenes" shots showing how the images were created. Photographers Michael Yamashita, Michael Nichols, Sergei Gorshkov, Steve McCurry, Paul Nickle, Chris Jones, Carsten Peter, David Doubilet, Frans Lanting, James L. Stenfild, Viktor Lyagushkin, Jodi Cobb, Andrei Kamenev and David Alan Harvey tell readers the stories behind their greatest photos.
The book was released for sale on Oct. 16.