The Moscow Times Presents 'Russia-Italy' Supplement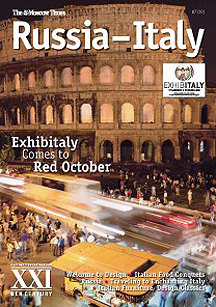 The Moscow Times newspaper has released its latest country supplement, "Russia-Italy," in collaboration with the Italian Embassy in Moscow.
The 16-page publication describes the Exhibitaly exhibition that opened in the former Krasny Oktyabr (Red October) chocolate factory in Moscow. The exhibition demonstrates Italian achievements in design, industry and other sectors.
The supplement was released separately in both English and Russian and will be distributed in Moscow and St. Petersburg.