The Moscow Times Presents: A Foreigner's Guide to Russia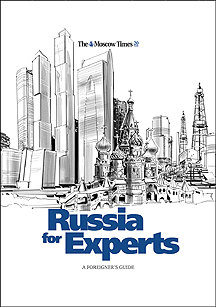 The Moscow Times has released the third book in the series "A Foreigner's Guide to Russia" in honor of its 20th anniversary.
Twenty years is a significant milestone not only for a newspaper but for a large number of companies operating in Russia. In the book "Russia for Experts," readers will find engaging stories based on the personal experiences of business leaders who describe how they managed to build and develop their businesses in Russia over the past two decades. Twenty years, 20 stories, 20 fascinating individuals.
Let's celebrate the anniversary together!