The Moscow Times Presents Russia-Germany Supplement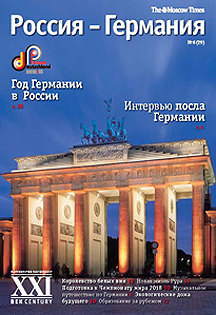 The Moscow Times newspaper has released a new country-themed supplement: Russia-Germany. The publication, a joint project with the Russian-German Chamber of Commerce, is devoted to Germany, Russia's largest business partner in Europe.
The supplement describes the Year of Germany in Russia: events dedicated to cooperation in the fields of culture, science, sports, politics and economics. Readers will also discover the qualities Germany possesses that are not immediately obvious to the casual observer.
The publication was released in two versions: Russian and English. The supplement will be distributed in Moscow and St. Petersburg.