May Issue of Women's Health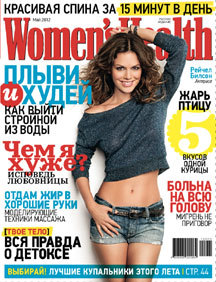 The May issue of Women's Health magazine has been released. The cover features actress Rachel Bilson, and inside readers will find a wealth of useful tips to help them prepare for summer.
This issue contains:
Swim and slim – getting out of the water with a great figure;
Roasting the bird – chicken in five flavors;
How am I worse? – confessions of mistresses;
When your whole head aches – managing migraines;
Put your fat in good hands – modeling massage techniques;
Your body – the whole truth about detox;
Choose! – this summer's best swimwear.