Alpina Business Books Opens New Site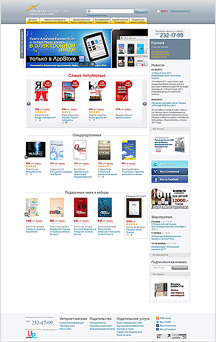 The book division of Alpina Business Books/United Press has updated its website www.alpina.ru and made it more user-friendly.
The site will soon include a blog in which editors will share their impressions, concerns and plans concerning the situation in the book world in general and all things that book lovers find interesting.
The editors also invite readers to respond to the questionnaire on the www.alpina.ru home page to share their impressions of the new site.