Fashion Section Introduced on Vedomosti iMall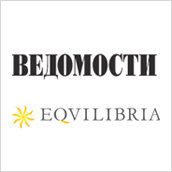 The Vedomosti business newspaper and the Eqvilibria international e-commerce operator launched the Fashion section of the Vedomosti iMall Internet sales project.
The Fashion section of the iMall service is a venue that represents an assortment of leading European online retailers of clothing, footwear and accessories. The service already offers more than 50,000 products from more than 200 brands. The project operators work directly with Western suppliers, making it competitive on the Russian market.
Vedomosti managing director Gleb Prozorov said: "We would like the newspaper and www.vedomosti.ru web resource to provide our readers with not only the information they need to make business decisions, but also the opportunity to purchase the quality products and services they need with a consistently high standard of service," he said. "The products in the Fashion section have been selected based on the consumer preferences of Vedomosti newspaper and Vedomosti.ru readers."
The first company to join the project was Yoox.com — Europe's largest retailer of apparel, footwear and accessories. Vedomosti iMall users enjoy special privileges when buying goods through this service — in particular, a 10 percent discount on the entire range of products. The discount is applicable to new collections and is totaled up during checkout. Bonus miles also accumulate with every purchase. A special 24-hour Russian-language Customer Service hotline was also created especially for users of the new service.
Eqvilibria Groups president Artur Atabekyan noted: "The market volume of online clothing sales is second only to electronics retail and could exceed $1 billion this year. We are forecasting more than 40 percent growth in this market segment in 2012. In three to four years, international players will account for more than 60 percent of the Internet market for brand-name clothing, footwear and accessories. That is largely connected with two factors: low prices and wide assortments."