New from United Press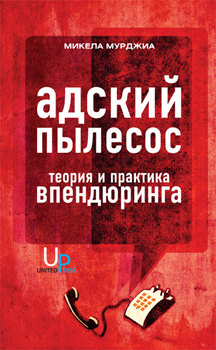 The book division of Alpina Business Books/United Press presents "The Vacuum Cleaner From Hell: The Theory and Practice of the Hard Sell," a book by Michela Murgia.
How do you sell a person something he doesn't need? How do you force it on him for a price 10 times more than it's really worth? How can you make a person who has opened his mouth to say "no," say "yes" instead? How can you make your employees feel "successful" when they work like dogs and earn pennies? It's easy. First, just forget about the existence of such trivial things as a conscience, dignity and human relationships — in short, forget about everything but money. Second, master the technique of the hard sell.
Michela Murgia took a job as a telemarketer for the Kirby company in 2006. All the while, she wrote a blog describing her adventures: the methods used for selling vacuum cleaners that have been standing longer than used cars, methods used to "motivate" personnel, relationships between employees and techniques for working the client. After her blog was published in book form, Murgia became famous throughout Italy.