RB.ru Has Best Conversion Ad Campaign on RuNet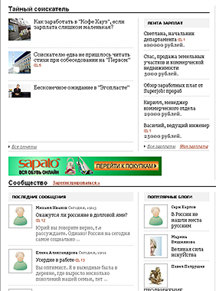 The Sapato.ru Internet shoe store advertising campaign conducted on the RB.ru portal in August achieved an outstanding conversion.
The company ran ads in two formats on RB.ru — 400 x 50 on the main page and 650 x 40 on the other pages. The advertising campaign achieved an average conversion of 29.75 percent for the two formats — that is, there were 166 purchases for 558 clicks. The 400 x 50 advertising format achieved the highest conversion rate — 67.66 percent, or 136 purchases for 201 clicks.