One Thousand Photos on My Day – My Way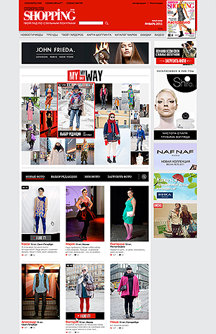 The My Day – My Way service on Cosmoshopping.ru is celebrating its first milestone. Female (and male!) site users have posted more than 1,000 of their own photos using the fashion application.
My Day – My Way is a new service on the Cosmoshopping.ru site that allows users to upload their photos of street fashion, add descriptions of what they're wearing, vote for their favorite photos posted by other users, win prizes and gifts and follow the street fashion trends that magazine editors present daily.
The best clothing model of the year to appear on the service will be featured on the cover of Cosmopolitan Shopping. This is one of the first times that a service created by users has been successfully integrated with a print publication.
The service has been growing rapidly thanks to its user-generated content and user activity on social networks. Cosmoshopping.ru readers promote their own street fashion images, attracting more shoppers to the site in the process.