National Geographic Russia Holds Outdoor Photo Exhibit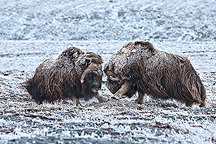 The unique outdoor photo exhibit, titled "Russia – Life as Discovery," will run from Aug. 15 to Sept. 15 on Tverskoi Bulvar in Moscow. National Geographic Russia and the Land Rover company organized the exhibit.
The show features 60 photographs depicting the beauty of remote areas of Russia, as well as roads and routes that are either little known or completely unknown to most people. The project brings together the best works produced by National Geographic photographers.
Admission is free. More information can be found at www.ngmag.ru and www.landrover.ru.