Harvard Business Review Russia Held TEDx Event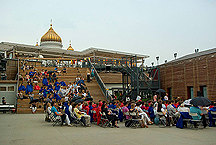 On July 4, the TEDx event titled "Green Life" was held on the summer terrace of Strelka Institute.
The event was hosted by Dmitry Falaleyev, Harvard Business Review Russia business development director. The participants learned global eco-ideas born in Russia and dipped into the present and future of the eco-design world.
The event also included the speech, "Ecological design in the U.S.S.R. Global projects of the past era," delivered by Alexander Uvarov, candidate of art critics, member of the Moscow Union of Artists, industrial design lecturer at Moscow State University of Industrial and Applied Arts named after S.G. Stroganov, and curator of "We," a nonprofit ecology and design project.